Alis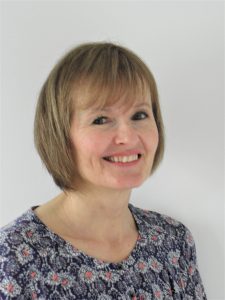 on Kirby is research midwife for the Brist-IVF study. She manages all aspects of study delivery at the Bristol Centre for Reproductive Medicine (BCRM).
What inspired you to become a midwife?
Throughout my childhood I'd always wanted to become a nurse and qualified as a registered general nurse in 1989. I worked in the Neonatal Intensive Care Unit as a staff nurse where I was inspired to become a midwife. I've now worked as a midwife for 28 years and have enjoyed a very varied career.
Why do you think this new IVF study is important?
My work as a midwife and research midwife has given me an insight into the impact that infertility and pregnancy loss has on a woman and her partner. Research into the environmental and biological factors that can impact on IVF leading to a successful pregnancy and investigating the long term impact of IVF on parents and their babies is both exciting and valuable.
The Brist-IVF study is open to couples, which includes same sex couples, as well as individuals undergoing treatment. even though the study has only recently begun,  I've already received very positive feedback from those who we've recruited.
What do you do on a day to day basis for the IVF Study?
I introduce the study at our weekly patient information meeting and post a study invitation pack to eligible couples and individuals.
I discuss the study further when patients attend the BCRM either pre IVF/ICIS/FET treatment or following their seven week pregnancy scan.
During the research appointment I go through the consent process then collect the study measures, which include a short study questionnaire, and samples of blood, urine and saliva, depending on consent.
I process all the samples in the laboratory at the BCRM and manage data collection and sample storage.
Where study participants have consented to be contacted for the follow up part of the study, I provide an information pack following their seven week pregnancy scan at the BCRM.
When study participants return for further treatment I approach them again to obtain consent for further study samples.
What's your favourite thing about your job?
Throughout my career the best part of my job has been my interaction with patients. I enjoy meeting new people and feel privileged to be part of their journey.
In my job as research midwife for the Brist-IVF study I'm lucky to be able to meet study participants at different time points during their treatment and I look forward to contacting them following a successful pregnancy scan.
I also feel very fortunate to work with such a lovely team of people both at the BCRM and the maternity research team at the North Bristol Trust.