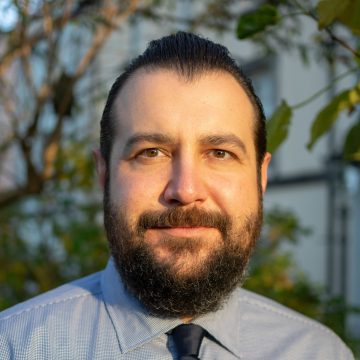 Paul Yousefi, PhD MPH (he/him) is a Research Fellow in Molecular and Epigenetic Epidemiology with the MRC Integrative Epidemiology Unit at the University of Bristol. He is interested in applying emerging methods in machine learning and statistical prediction to develop multi-dimensional genomic biomarkers of health risk factors, patterns of exposure, and emerging disease phenotypes.
He co-leads the 'omics for prediction and prognosis' workstream in the Translational Data Science theme of the NIHR Bristol Biomedical Research Centre (BRC) where he has ongoing projects related to identifying pleural malignancy and anticipating Parkinson's disease progression trajectories. He also co-leads a work package on predictive biomarkers through the Cancer Research UK Integrative Cancer Epidemiology Programme (ICEP), with applications related to the detection of aggressive prostate cancer and lung cancer risk.
Paul completed his master's degree (2011) and PhD (2016) at the University of California, Berkeley where his research focussed on statistical techniques for bias reduction in epigenome-wide association studies, and the impact of exposure to environmental pesticides and flame-retardant chemicals on DNA methylation.