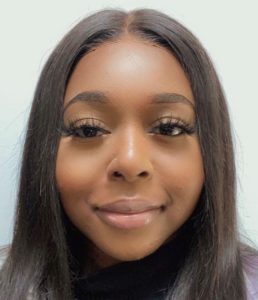 The National Institute for Health Research Bristol Biomedical Research Centre (NIHR Bristol BRC), a partnership between the University of Bristol and University Hospitals Bristol and Weston NHS Foundation Trust (UHBW), will host intern Angel Obierozie this summer as part of the Health Data Research UK (HDR UK) programme to tackle the underrepresentation of Black people in science.
The Black community is heavily underrepresented in the science, technology, engineering and maths (STEM) community, with only 65 Black and 310 mixed and other individuals making up the total of 10,560 science professors in the UK – as highlighted in The Guardian.
HDR UK and its partners, including NIHR Bristol BRC, have recruited 54 interns, with over 30 being women, to join this year's Black internship programme starting in the summer of 2021. The programme, in partnership with the 10,000 Black Interns initiative and the UK Health Data Research Alliance (HDR Alliance), will provide paid work experience to future Black data scientists as they work at 25 of HDR UK's partner organisations.
Angel Obierozie said:
"This summer I will be working with Bristol Biomedical Research Centre as an intern. During this internship I will be working on a project which aims to improve antimicrobial prescribing decisions by analysing linked data.
"This internship will provide me with the necessary career foundation and networking opportunities to fulfil my dream of becoming a health care data scientist in the future. I am interested to see and study the way in which health data resources and technology enhance the healthcare industry as well as optimise the outcome of the individual patient."
Dr Katy Turner, Reader in Infectious Disease Epidemiology, University of Bristol, said:
"We are really excited to support the HDR UK Black internships scheme and look forward to working with our intern Angel in the summer. She will be joining our dynamic, multidisciplinary team and working with our colleagues across the health system on a real-world problem to inform clinical practice and policy around antimicrobial resistance."
Caroline Cake, CEO at HDR UK, said:
"We are really looking forward to welcoming the 54 interns this summer to the exciting field of health data science. It is wonderful that so many opportunities have been created by organisations from the UK Health Data Research Alliance. I hope that for many of these interns, this will be the start of a long and successful career in health data science. "
Angel's placement is part of the University of Bristol-led HDR UK Better Care South-West Partnership.