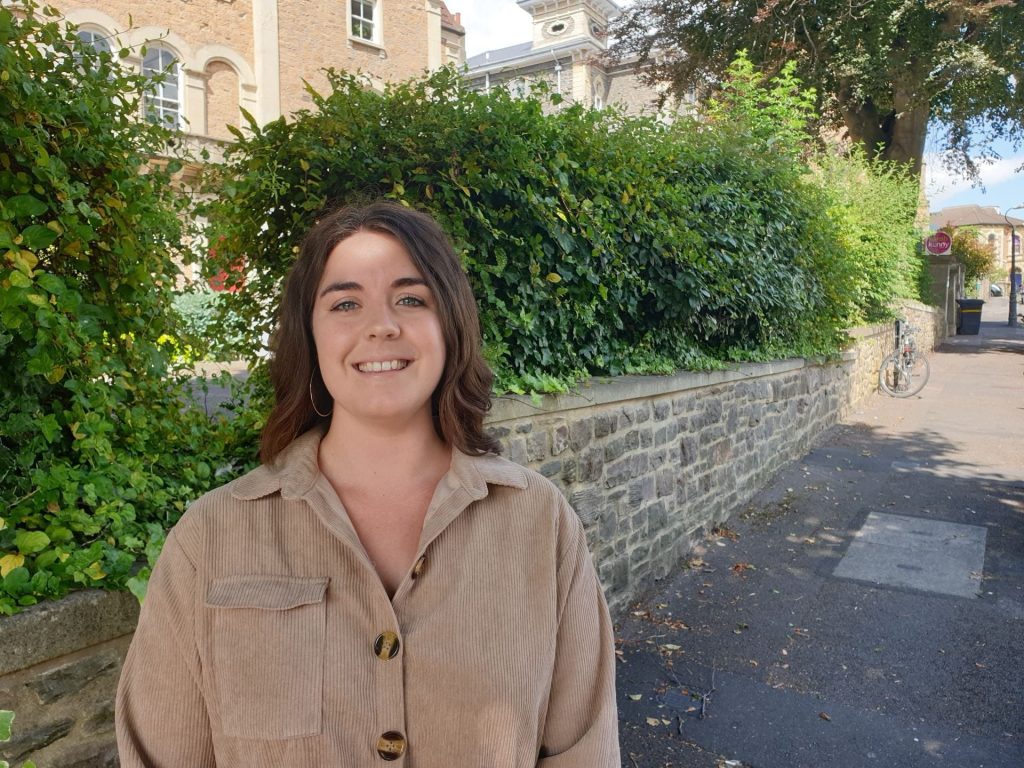 Nancy McBride is an NIHR Bristol Biomedical Research Centre doctoral student researching ways we can improve the prediction of pregnancy-related disorders such as gestational diabetes, hypertension and pre term birth.
From 3-5 July 2019, I attended the NIHR Infrastructure Doctoral Research Training Camp at Ashridge House in Hertfordshire to learn about how to attract further research funding.
Over an intensive three days, we were set the task of applying for funding from the (fictitious) 'Making People Healthier' NIHR campaign.
The first day consisted of workshops and presentations, which were brilliant. Speakers Dr Giles Yeo ("The art of framing your research questions") and Dr Rebecca Kierney ("Presentation skills for committee interviews") had practical and concise advice on what to focus on to create a successful proposal, from the writing process to interviews.
One day two, in a race against the clock, we were put into multi-disciplinary teams to create a grant application for public and patient benefit (in 7 hours…). As well as throwing many real-world obstacles our way ("Brexit has led to a cut in funding, how will you amend your costs to deal with this…?") we also had to attend appointments with Public and Patient Involvement (PPI) representatives, experts in Quantitative Analysis and Qualitative Analysis and a Finance Director, giving us the chance to practise what we'd been taught the previous day.
The training camp really emphasised the importance of PPI. We had excellent presentations showing us how considering PPI throughout your application can help to ensure your project really benefits patients and the public.
The final day saw us presenting our grant applications to a panel of experts from the Making People Healthier campaign. And they did not go easy on us! Their questions were extensive and in depth, making me think so much more about all the elements you need to think about when designing a grant proposal. Not to mention how careful you must be with your finances! We survived the questioning (just!) and our team received an award for our grant application and presentation.
As an epidemiologist, it was great to meet PhD students from such a diverse range of backgrounds, from clinical academics, to research nurses and occupational therapists. Working in multi-disciplinary teams really emphasised how helpful it can be to liaise with all manner of researchers when you're to creating your applications.
Other people on the course agreed that we left the training camp feeling like we could put what we'd learned into practice. I feel like I have so much more knowledge and insight into what can seem like a daunting process, and many more skills that will help me to attract further research funding in my career.
I could not recommend this experience more highly to students, clinicians or academics!